BIG WEEKEND FOR THE BIRTHDAY GIRL
Miss Talicee has a big weekend celebrating her birthday. Friday night Randy's parents took us out for dinner and presents. Since my birthday, Randy's birthday and Talicee's birthday
s are

within 2 weeks of each other, we celebrate together. We had a great dinner and the cake was excellent. Talicee really liked her presents and her big brothers being there.





Sunday we actually gave her a few of her presents so that she could play with them all day. Mondays are a very busy day for us, so we let her open a few presents. She played with her dolly all day long. On Monday morning we had a few more presents for her. After she got home from school, she played so more.





Where has the time gone? I remember her first birthday. She was so shy and did not want to eat her cake or anything. Now, she is a go getter. She has grown so much. She is in the first grade and doing very well. She is still very small for her age. We are wearing 4t to 5t clothes. Her personality makes up for the smallness. She loves everybody and does not know a stranger. Unlike when she was little and would not stay in the nursery unless there was a man in there.





We look forward to many more years of celebrating the life of this little girl God gave to us.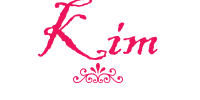 v>