HAPPY HALLOWEEN EVERYONE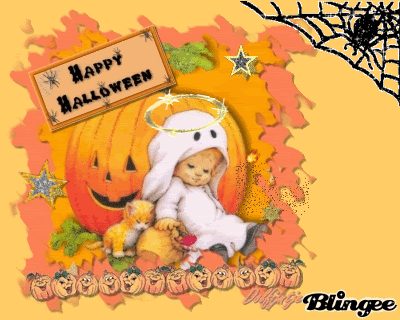 I woke up earlier than usually today not feeling very well. Yes, it is nerves. I have done everything I could think of to avoid the last words of Good Luck with your game tonight. (tears are really flowing now). I have baked cookies and started putting my Halloween stuff up for another year. All before Tyler even came down stairs this morning.
I am really having a hard time with him being a Senior. I know, grow up and face the world. I am having a pity party right now. It just breaks my heart to think that tonight will be his last home game played as a Senior. From a little tiny guy on the sidelines for many years to a player that never comes off of the field (unless he is bleeding, see last Saturday's post), to now playing for the last time. I want time to stop. I want my little boy that was a perfect baby back. Please make it stop. Ok, I must go now because I can not even see the keys to type. Maybe I can pull it together and get pictures of Trevor'sHalloween party at school and Senior night. Please pray for a calming heart.