LOOK WHO IS 3 TODAY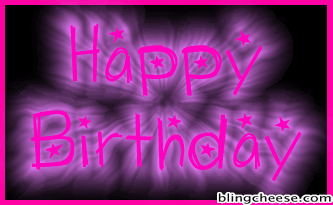 HAPPY BIRTHDAY TO YOU, HAPPY BIRTHDAY TO YOU, HAPPY BIRTHDAY MISS TALICEE, HAPPY BIRTHDAY



Miss Talicee is 3 today. Where has the time gone. I can not believe that she is 3 (going on 23). She has grown up so much.
Yes, I have 3 years worth of pictures of her in the same dress. I sure have gotten my monies worth in it. Looks like she may be able to wear it again next year.
We have many activies planned for today. I will put pictures up tomorrow of our big day. It is Friday, so we have a ballgame. She had a great birthday party at preschool yesterday.